Affaires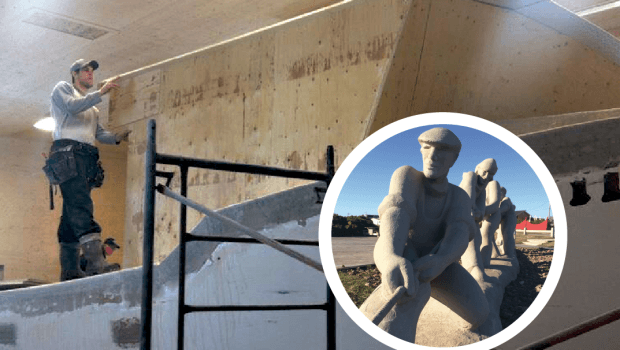 Publié le 21 août 2019 | par Magazine les Îles
0
What if your place was in our community…
When lobsters arrive on our plates or when visitors set foot on the Islands, everything is in its place and ready to operate. Everything seems picture-perfect, but it takes a lot of heart and effort to get there. Just like theater, once the curtain is up we only get to see the play, but the season of visible activities is orchestrated well in advance, by those who work behind the scenes.
From renovating buildings, installing new equipment, producing objects, art, and recipes to launching a promotional campaign, building, modernizing or repairing boats, acquiring inventory, researching and analysing issues, training employees, improving premises, making reservations, etc., are done well before the curtain is lifted.
To live in the Islands is to live by the seasons; seasons in which we build and seasons in which we deliver.
The current economic period brings a lot of challenges, much more interesting than periods of recession it goes without saying, but challenges nonetheless. In the Magdalen Islands, the challenges are, among others, related to demography, workforce recruitment and retention, the transmission of expertise, innovation and protection of the territory.
Fortunately, young people and families choose the Islands. Whether local or newcomers, their goal is to raise their family and develop their community. More and more, they are active all year long. They invest in companies, they take over or build something new, they mix tradition and novelty in their products and in their production capacities, they not only aim the local market, but foreign markets and collaborate with partners from all over the world.
Living in the Islands means living in a community, influencing solutions, seeing the results of your work, being proud and authentic, being able to put your creativity and ingenuity to good use. In short, it means to participate in developing the present and future.
It doesn't matter if you work front-stage or behind the scenes, full-time or seasonal, are alone, in a relationship or have family, either specialist or generalist … what if your place was in our community? In our businesses? In our institutions? In our cultural space? In our future?
---
This article is written in collaboration with CEDEC (Community economic development and employability corporation), a global thinker, local actor, and trusted leader in exceptional collaborative and integrative action that helps communities to unleash and leverage their creative potential by pioneering government, community and private sector collaboration. www.cedec.ca
By Sony Cormier- Directeur général – Chambre de commerce des Îles
© Magazine LES ÎLES
Note : Les blogueurs sont responsables du contenu et des éléments qu'ils intègrent dans leur blogue sur ilesdelamadeleine.com.